As we come to the close of Woman's History Month there was/is a lot to be celebrated. There are so many positive female influences that have changed society for the better. I'm not just talking about celebrity women in the limelight, but women that are your co-workers, neighbors, and friends. I have too many in my life to count.
Through the celebration of women though we must also remember the women that may feel silenced or feel they don't have a voice. Domestic Violence is still a problem. I spoke with a woman named Natasha Parker that was a victim of Domestic Violence, but is speaking out in order to empower those affected. Natasha is a writer, director, and producer raised on the West Side of Chicago. She is a part of Noisemakers Entertainment which includes two other women (LaTrice L. Edwards and Adrienne Swan). They are partnering to create a film called "Shut up Silence" to address the problem of domestic violence.
I asked Natasha a few questions regarding Domestic Violence:
Why do you think most victim's remain silent? Do you think there is a stigmatism that comes with being a victim?
Natasha: Most victims remain silent to protect their partner from judgment and criticism of those in their circle. Embarrassment. Denial that there's a problem and hope that by not speaking about it that it eventually will end.
Who would you consider your target audience for the film?
Natasha: Women/Men Ages 16 – 30
What's the best way to help someone that is a victim of domestic violence?
Natasha: Support them by being an outlet for their pain. Acknowledge that you're aware of the problem she/he is having in their relationship. Be a non-judgmental listening ear with balanced advice to encourage them to speak and stand up for themselves whether they seek counseling, support groups or even calling the domestic violence hotline. Remain supportive even in the most difficult times. The last thing they need is to be name called or be the recipient of aggressive behavior by someone else. Encourage your love one and remind them of their value.
It's great when people who have suffered through the problem are willing to speak up, so others know they are not alone. Read on below for the Press Release and how you can get involved with the funding of the film. The Noisemakers are looking to bring "Shut up Silence" to the big screen!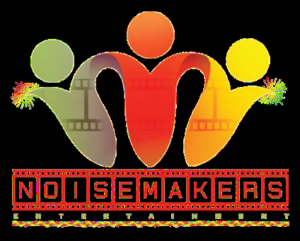 Women's History Month a Time to 'Make Noise'

About Domestic Violence
(Chicago, IL) – March is Women's History Month and a time when the accomplishments of women everywhere are lauded. While the recognition of these accolades and milestones is important, many women still are suffering in silence and find themselves trapped in abusive relationships with escape plan. To the female filmmaking trio Noisemakers Entertainment, Women's History Month is the ideal time to shed light on the issue of domestic violence.
Last fall, the group launched its first campaign to fund their film "Shut Up Silence" which highlights the fall-out from abusive relationships on college campuses.
"I am a writer, producer, director and survivor of domestic abuse. For so long, I was reluctant to share my ordeal and caved to the accepted societal norm of suffering in silence," said Natasha Parker, award-winning writer/director and one of the founding partners of Noisemakers Entertainment. This is my story. I've lived this, and now I can't hold it in any longer. Love isn't supposed to hurt."
The film takes place in a university setting where the lead character finds herself in a relationship with her college sweetheart that seems impossible to walk away from. A rollercoaster of events, including ignored abuse, lead to a critical choice she must make between freedom and love. View a short presentation about the film here.
"There are so many young women and girls who are in abusive relationships and either don't realize it or need help confronting their circumstances," said Parker. "This film will help them see that's it time to get out or their life may depend on it."
Two Indiegogo campaigns later, their efforts have raised close to $25,000. Their fundraising efforts continue through Fractured Atlas, where all donations are 100% tax deductible.
The Noisemakers continue to use all of their social platforms, asking supporters to donate and then challenge their friends to do the same. It is their hope that the concept of "Donate and share" will move multitudes to rally behind the cause.
"Making a quality film takes money, and online fundraising is a great route to go," said Adrienne Swan, fellow Noisemaker and accountant. "It's my job to make sure the numbers are right and that we approach every project in a manner that is fiscally sound."
Noisemaker partner LaTrice Edwards couldn't agree more. Edwards, a celebrity makeup artist and philanthropist looks forward to the film "Shut Up Silence" becoming a reality and intends to add her creative touch.
"Not only do we feel compelled to help Natasha tell her story, but we want to save lives too," said Edwards.
Pending the success of their fundraising efforts, filming is set to begin in the spring of 2017.
"We are looking for donations of all sizes," added Parker. "Every contribution gets us one step closer to shutting up the silence about domestic violence."
To learn more about or contribute to the campaign, visit http://bit.ly/2munnoW. For more information and updates about the film, visit Noisemakersentertainment.com and follow the Noisemakers on Facebook, Twitter and Instagram using the hashtag #ShutUpSilence. To interview the Noisemakers, email clstalling@yahoo.com.
About Noisemakers Entertainment
Noisemakers Entertainment's purpose is to create and develop unique diverse stories through film that entertain, empower and stir the human spirit while providing creative outlets and platforms for industry talent.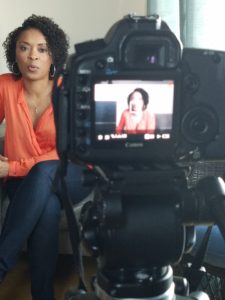 Natasha Parker is a writer, director and producer raised on the West Side of Chicago. Parker graduated from the University of Illinois at Urbana-Champaign with a B.A. in Speech Communications, with a minor in African-American Studies. Working various corporate jobs after graduation, her true passion guided her towards filmmaking. With continued studies at the Independent Screenwriters Group, she began a career in the entertainment industry in 2004.
Early 2008, Natasha wrote and directed "Raw Emotions" and in 2009, Natasha created and co-founded Noisemakers Entertainment. Writing, directing and producing two shorts in three days, "The Package" and "The Lost One" have garnered the attention of the Library of Congress, competed in the Martha's Vineyard HBO short film series, Urban World, Pan African Film Festival, Black Harvest and a nominee for an African Movie Academy Award in Nigeria.
Balancing the dual hats as an independent filmmaker and studio craftsman, Natasha learned the skilled professions in various departments and become a proud member of IATSE 476. Reaching further, Natasha became Chicago's first African American female Location Manager joining the esteemed Director's Guild of America. Her credits range from a multitude of films, television shows and commercials.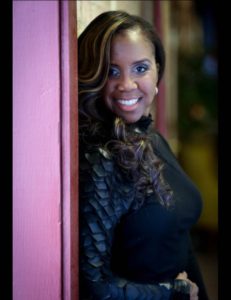 Gary, IN native, LaTrice L. Edwards' industry experience started in 2001 as a make-up artist. The I.A.T.S.E. Union members' (Studio Mechanics Local 476) work has been seen on several A-list Films, TV shows and celebrities. However, her tugging interest in film producing never allowed her to let go of her business roots in Corporate America. Edwards' philanthropic efforts have been recognized by several media outlets, including CBS 2 News Chicago.
Edwards is the recipient of a B.S. Degree in Fashion Merchandising and Marketing from Ball State University. The Ball State University Alumni Association honored Edwards in 2007 with the Alumni Award of Achievement, in recognition of her professional accomplishments and voluntary service. Edwards is a 2011 life membership inductee of the Northwest Indiana Society of Innovators. She is now combining her passion, corporate and film experience for the greater good of creative arts with Noisemakers Entertainment, LLC.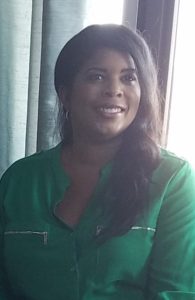 Chicago native, Adrienne Swan, is a consummate professional with 20 years of experience in Production Accounting. She is a member of the IATSE Union for Accountants both in Los Angeles and New York. Her experience is sought after by the industry on both the major studios and independent film level with over 30 credits in her filmography. Adrienne's degree in Accountancy from the University of Illinois at Urbana-Champaign, coupled with corporate experience, has more than prepared her for a successful career in the entertainment industry. In recent years, Adrienne has added Line Producer and Production Management to her industry experience. In addition to her commitment to social advocacy and youth empowerment, Adrienne is an active member of Alpha Kappa Alpha Sorority, Inc.

Copyright secured by Digiprove © 2017