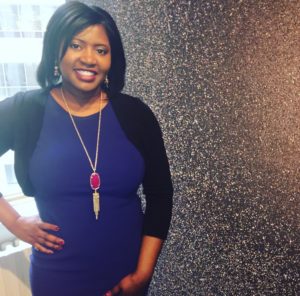 Have you ever thought of a wall as a work of art or a masterpiece? After dining with the Maya Romanoff team, I now do. Maya Romanoff is the largest manufacturer of handcrafted wall coverings in the United States. They follow their company mantra to the tee "Make every wall beautiful." Artisans incorporate various elements (glass beads, gold leafs, wood, etc…) into the wall coverings to create a unique piece that is absolutely luxurious and breathtaking.
The company founder, Maya Romanoff, passed away back in 2014. He lived a life full of creativity! Maya Romanoff was an artist, inventor, and director, of the Maya Romanoff Company. Please head to the site to read the full history details because it is such an interesting story of how the company came into existence and the legacy of the "surfacing materials." www.mayaromanoff.com.
For a brief summary Maya Romanoff was originally from Chicago and studied anthropology and art. He began experimenting with tie dye fashion after attending Woodstock. In the 60's and 70's he sold to a few couture houses on Oak Street in the Chicago's Gold Coast and to Rock Stars. He opened a small shop in Chicago and also went to Japan to study and become a master dyer. He then took someone's advice and went into wall covering and the rest is history! 45+ Years of innovative design and still thriving!
After Maya Romanoff passed away in 2014 from Parkinson's disease his wife Joyce Romanoff and Joyce's second generation carried on the legacy and looked towards the future.
I had the pleasure of sitting down to dinner with Joyce Romanoff and a couple of the Maya Romanoff team members (Carl Blando – Regional Sales Director and Erik Doepel – Chicago Showroom Sales & Marketing Associate). It was such a lovely evening that started at London House Hotel Rooftop bar on the 21st floor. If you've been to LH rooftop you know how stunningly gorgeous it is. I think what sets it apart is the wrap job on the walls and ceiling made by Maya Romanoff. So elegant!
It was such a fun evening with Maya Romanoff team. Joyce Romanoff started with the Maya Romanoff team in 1988 as the head of National Sales. Before joining the company she did pharmaceutical sales and fashion. I loved the admiration she has for her husband. She said that
"Maya tried to be an artist and a business man, which is sometimes hard to do. Maya tried doing that. It requires you to judge yourself. Being an artist you can't judge yourself. Meaning that you're so destined to make it great that you can't let go and you are your own critic. How do you sell if you can't let go? He was getting worn out."
Luckily Joyce came along as sells director in 1988 and Joyce and Maya married in 1998.
Maya Romanoff work is in various places in sweet home Chicago. In 2003 Maya created the Main Stage Curtain for the Harris Theater Music of Dance. Their products are sold between a split of high end residential and to the hospitality, retail, and couture industries like Louboutin. Maya Romanoff is known for innovation and creativity. Whatever they make comes from nature and visionary design. They market themselves and decide what they think a good product will be. After all these years in business they are confident they know what the market wants. The goal is to offer products that have never been seen or thought of before.
I love that Maya Romanoff call their wall paper, "Surfacing Materials" because it's not just used for wall paper. It can be used for table tops, furniture, ceilings, and whatever you can imagine. There known for their coloration and do lots of custom orders. With their keen since of style and history of being innovative there able to provide excellent and thorough customer service.
I was able to visit the Maya Romanoff showroom at the Merchandise Mart and I was blown away by the sophistication and intricate detailing of the pieces. In order to get a true appreciation you must see the creations up close. The details and design will blow you away. With over 70 employees and North America showrooms in the United States, Canada, and Mexico the company is growing and continually looking to expand their audience. Make sure to check out the site and you'll be amazed like I was how big of a difference hand crafted wall coverings make. Turn any room into a work of art with Maya Romanoff designs! http://www.mayaromanoff.com/

Copyright secured by Digiprove © 2016-2017