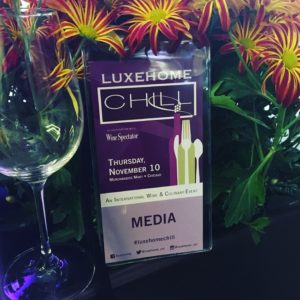 The Luxe Home CHILL event is the ultimate foodie event! In cooperation with Wine Spector Magazine they celebrated their 10th Year anniversary hosting the most indulgent international wine and culinary event. Over 50 world renowned chefs and over 150 wines from winemakers around the world were showcased throughout the merchandise mart and the premier boutiques on the first floor.
This was my first time attending and it was ALL for a good cause! The evening proceeds benefited 3 charities.
The Lynn Sage Foundation – Dedicated to finding a cure for breast cancer. The foundation has raised over $2.0 million to support the Lynn Sage Scholars Program. The Lynn Sage Scholars program is 100% local to Chicago and fully research-based.
Saturday Place – an academic enrichment program for 3rd and 4th grade students in Chicago Public Schools. The program is a proven model for improving students' academic performance and creating a lasting love of learning.
Respiratory Health Association – is an independent not-for-profit lung health organization that has been serving Chicagoland since 1906. Their mission is to prevent lung disease, promote clean air, and help people live better.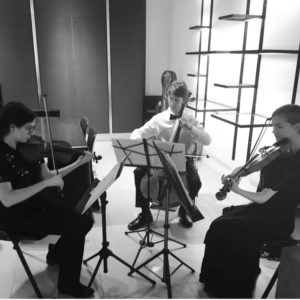 All in the name of charity, people drank and ate to their hearts desire. The ambience was fabulous with musical entertainment provided by Piano Trends Music & Band Company of Crystal Lake. We also got treated to musical performances by the Chicago Youth Symphony Orchestra. It was great how guests were able to enjoy entertainment and interact with chef's from their favorite restaurants. I left stuff! I'm not a huge wine drinker, but they definitely had a large enough selection to accommodate for my sweet wine taste. 🙂 Below are a few of my favorite dishes from the event. This is a must GO-TO event for next year. Make sure to check it out!  http://chill.luxehome.com/

Copyright secured by Digiprove © 2016