At Chi@Glance we pride ourselves in sharing with you delicious food and we love to highlight small businesses. It feels great being able to do both! Just in time for Thanksgiving the November Spotlight issue features Courtney Barrett , founder, of Bella Noir Desserts. Don't let the name fool you though, the company produces savory dishes as well.
Bella Noir Desserts has been in existence for 3 years, but the CEO comes from a catering family. Courtney's family has an established catering business in California. She received her degree in International Business, but realized her heart was in baking/cooking. After being hounded by many for her delicious specialties she followed in her families footstep and started Bella Noir Desserts.
I myself sought after Courtney when I tasted one of her sweet potato rum cakes she made for a birthday celebration. (Yes….you read that right any of the desserts can be spiked with alcohol). I vowed I would find out who made this super moist delicious cake and asked around for about a week until I found out it was Bella Noir Desserts. Believe me once you try at least one of her dishes you'll be able to take a break this holiday season (like I plan on doing) and let her cook you up an amazing homemade meal.
Bella Noir gets back to the basics of cooking by preparing dishes from scratch. They specialize in healthier southern/soul food dishes. The desserts range from puddings to cakes to pies. The savory dishes include, but are not limited to Kales mixed greens, Mac N Cheese, turkey, and whipped sweet potatoes. I like that she is able to find healthier substitutes for certain dishes without compromising on taste. For example, she may use Turkey instead of Pork/Lard for some dishes. Bella Noir is also mindful of those with dietary restrictions. She can do gluten free, dairy free, egg free, etc….Just let her know what you can't have and she can find a way to still make the dish tasty. 🙂
I can attest that EVERYTHING at Bella Noir is delicious! I've tried the peach cobbler, red velvet cake, lemon bomb cake, turtle cheesecake, sweet potato rum cake, sweet potato pie, rum balls, and ummmm I feel like I'm forgetting something, but you get the point! Usually I bake for the holidays, but her desserts are sooooo good that I'm going to take a break this year and order from Bella Noir. Courtney said that the most popular requests from the dessert side is the banana pudding (YES SOOOO GOOD) and from the savory side either the whipped sweet potatoes or the mac N cheese.
To order from Bella Noir you can go online at www.bellanoirdesserts.com or you can stop by one of the 2 locations in Evanston that sell her products (Hecky's or YO Fresh). Also her desserts are sold at The Big Tomato in Wilmette. Bella Noir also does catering for ALL occasions. At the onset ALL of the products were made for delivery, but now a few products can be shipped as well (mainly anything that doesn't need refrigeration).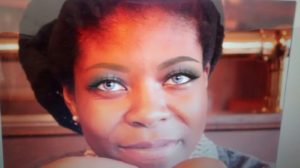 WHY is Courtney Barrett of Bella Noir Desserts a Chicagoan YOU should know?
"Chicagoans are known for having a lot of heart and soul. At Bella Noir Desserts we take pride in each and every dish we prepare, with the hopes of leaving a good lasting impression in the hearts and souls of our customers."
In the future Bella Noir Desserts hopes to have a food truck! I can totally see that coming to fruition and I can't wait until everyone gets to try Courtney delicious southern comfort food/desserts!
So now that YOU'RE hooked check them out… NOW for the upcoming Holidays! Thanksgiving orders must be in by 11/16/2016. For normal food/dessert orders it's best to give them 48 to 72 hours notice.
BELLA NOIR DESSERTS
773-681-1168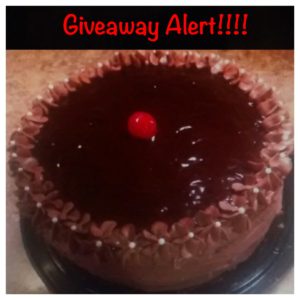 GIVEAWAY ALERT: Chi@Glance and Bella Noir Desserts want to make YOUR Thanksgiving EXTRA Sweet. I'm Thankful Bella Noir is letting one of YOU try her cake's for FREE! One lucky winner will win a 8 inch cake of any flavor of your choosing. You can even decide if you want a boozy cake! Winner will be announced on Wednesday, November 9th.  Prize must be used by 3/31/2017. Head on over to Chiataglance Facebook or Instagram page for Entry details. Good Luck and Happy Thanksgiving! 🙂

Copyright secured by Digiprove © 2016