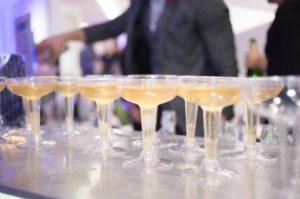 Thursday, November 10th is Luxe Home Chicago 10th Year Anniversary Chill Event! Today is your LAST day to purchase tickets for $125! Starting tomorrow (11/1) the price will increase to $145. Get your tickets to this International Wine & Culinary Event Today! This event showcases dishes from more than 50 of Chicago's renowned chefs and wine from more than 150 winemakers and craft producers. Also you'll be happy to know proceeds from Luxe Home Chill directly benefits 3 local charitable organizations.
Chi@Glance head writer Tavi J will be attending this event for the first time! Check out the press release below. To buy tickets head to www.luxehome.com/chill!  See you there! 🙂
LuxeHome Celebrates 10th Anniversary of CHILL on November 10 Featuring Top Chefs, Celebrated Wines and Leading Design
Proceeds from the International Wine and Culinary Event Benefit Three Local Charities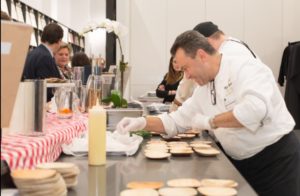 Thursday, November 10, LuxeHome, in cooperation with Wine Spectator Magazine, presents the tenth annual CHILL, an International Wine & Culinary Event, in support of three Chicago area charitable organizations.
The tenth anniversary of the dynamic and popular culinary event once again brings together the best in food, drink and design, showcasing dishes from more than 50 of Chicago's renowned chefs and wine from more than 150 winemakers and craft producers (full list of 2016 partners included, below). Throughout the evening, guests will have the opportunity to interact with chefs and winemakers within the luxury, state-of-the-art LuxeHome boutiques and showrooms located on the first floor of Chicago's iconic Merchandise Mart. Entertainment will be provided by Chicago Youth Symphony Orchestras and Piano Trends.
Proceeds from CHILL directly benefits The Lynn Sage Foundation, Saturday Place and the Respiratory Health Association. Since its inception, CHILL has raised nearly $1 million to support its respective local charitable organizations.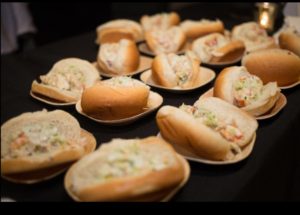 CHILL 2016 takes place from 6 to 8:30 p.m. at the Merchandise Mart (222 W Merchandise Mart Plaza). Advance tickets available to purchase, here ($125). After November 1, ticket price will increase to $145.
For more information on CHILL, please visit www.luxehome.com/chill. Stay up to date on event news and happenings, and join the conversation on Facebook; Twitter and Instagram (#LuxeHomeCHILL).
Charity Partners
The Lynn Sage Foundation was founded in 2003 by the family of Lynn Sage in honor and memory of their beloved wife, mother, sister, daughter and friend, who tragically passed away at the age of 39 as a result of her battle with breast cancer. Dedicated to finding a cure for this disease, the Foundation has raised over $2.0 million to support The Lynn Sage Scholars Program, which is 100% local to Chicago and fully research-based. The Lynn Sage Scholars Program awards $100,000 per year, for two years, to some of the country's most promising researchers at Northwestern University and other local hospitals. To visit the Lynn Sage Foundation website, click here.
Saturday Place is an academic enrichment program for 3rd and 4th grade students from Chicago Public Schools. The program is a proven model for improving students' academic performance and creating a lasting love of learning. With University of Illinois-Chicago (UIC) as a partner, the program enables students to excel academically and develop a love for learning. Saturday Place partners with Chavez Multicultural Academy and Brighton Elementary on Chicago's South Side. To visit the Saturday Place website, click here.
Respiratory Health Association is an independent not-for-profit lung health organization that has been serving Chicagoland since 1906. Their mission is to prevent lung disease, promote clean air and help people live better through education, research, and policy change. Through community-based interventions, Respiratory Health Association serves local residents living with asthma, lung cancer, chronic obstructive pulmonary disease (COPD), and other lung diseases. To visit the Respiratory Health Association website, click here.

Copyright secured by Digiprove © 2016