A Letter to my Future Self
Dedicated to Mr. No Nonsense JM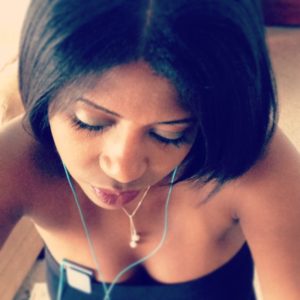 For my birthday I'm about to get REAL…..personal. This year has been a year of EVERYTHING. Seriously I have been ALL over the place mentally and literally. One of the things that helps me to find peace is reading and writing. I love all the personal pieces I have read from others that help me realize we're all going through the same stuff. Names and faces may be different, but we all experience the same problems in Life. I contribute my writing my feelings out to my mom. She used to have us write essay's when we were younger as punishment, but now I write because it helps me to connect with myself and my thoughts. I want to share with you what I've learned this year "Romance Wise" and what I want my future self to know. Reason why I'm choosing the topic of Romance is because this seems to be the one area in my life I struggle with (and I know others can relate).
As I write this letter right now I'm in a pretty bad place. There was someone that came into my life briefly that really touched me. I'm not exactly sure why he was brought into my life, the timing, or why I felt so instantly connected to him. In the end I was left heartbroken, but the worst part is it was ALL my fault. I was used to dealing with "boys" and didn't realize a REAL "MAN" had entered into my life. I thought I was going about things differently, but in the end I let my temper and mistrust get the best of me.
"Don't be your own worst Enemy"
I know sometimes we can feel like we're a magnet for "F$UK Ups." Seriously I didn't realize I was beginning to become jaded until now. I feel like I have it all…good career, great family, great friends, travel, good side gig……but I felt like I was missing that partner. You know what they say and it's so true "You got to LOVE yourself before someone can LOVE you". I'll take it a step farther…."YOU HAVE to LOVE yourself so much in order to LOVE and TRUST someone else." I was used to dealing with liars and I went into this situation with a mistrustful heart. I pretended I wasn't guarded, but me sharing ALL my feelings was to try to get them to spill ALL of theirs so I could try to pick up on something being off. Twisted….right, but looking back my relationships were so twisted that I realized I was interacting ALL wrong.
I translated this behavior of mistrust into the current situation and overanalyzed everything. The more he kept calling me "over sensitive." The more distrustful I became. Long story short it caused me to lose my temper one afternoon and say some pretty mean things that were uncalled for. It was a hard lesson to learn cause like I said….he's a "Man" and not a "Boy" and a Man doesn't put up with childish behavior. I wish I didn't have to learn this lesson the hard way. I Finally met a guy that had it ALL….attractive, family oriented, great respectable job, kind-hearted, intelligent, good credit score (LOL),  and just an ALL around GOOD guy and I ruined it. 🙁 My sorry was too late and after you have a pity party (no more than a week ladies/gentlemen) you have to MOVE ON.
"When you pour out your heart and ask to be forgiven….that's ALL you can do. You don't have to be forgiven in order to move on…."
So the person I'm referring to I asked for forgiveness and was flat out told NO. I get it. I get where he's coming from. To me it was words said out of anger I felt at the moment for how I felt I was being mistreated….when now looking back it was probably just a misunderstanding. It was definitely not my finest moment, but once the words leave your mouth you can't take them back. We are ALL human and make mistakes. My mistake was my words. I feel/felt awful, but it's something I can only learn from. I am the type of person if I say something to hurt you it hurts me 10 times more. I am so remorseful to the point I feel physically ill.
One thing I must admit is I have grown out of the whole "excuse game." In order to grow you need to STOP making excuses for your behavior. If I'm wrong I'll be the first person to admit it. If you're wrong….you're wrong. Admit to your fault, seek forgiveness (hopefully the person will realize they'll need it one day too), and move forward. Actually scratch that…you have to really MOVE forward with the intentions of NEVER repeating said behavior again. You will continually be in the same situation if you do not LEARN the lesson.
I'm lucky I have such good family and friends I can turn to. One friend in particular hit the nail on the head. She suggested my move on strategy is to create coping mechanisms I can use in the future for when I get upset and feel my temper creeping up. Don't get me wrong I'm not a hot head, but when I feel hurt by someone I TRULY care about my natural instinct is for them to hurt as bad as I'm hurting. "Hurting people hurt people." You have to stop the hurting.
"Find a coping mechanism to deal with your problem"
After much thought my coping mechanism is solitude. Instead of reacting how I did in the heat of the moment I should have taken time to be by myself and away from my phone or any form of communication with said person until I got my act together. When you're mad try taking an hour to be by yourself. Notice I said the point is to be by yourself. You don't have to start that hour thinking about the problem. That might fuel the fire more. You may just want to meditate and calm down first in order to think from a place of reason rather than hurt.
"Social Media can be your worse Friendneme"
Where is this part coming from you ask? I think I've lost touch a bit with reality because of social media. I remember hearing the word FOMO for the first time. "Fear of Missing out" I laughed cause as a blogger you would think I felt that all the time. It is quite the opposite. Social media can be sooooo fake and I know that first hand. You know deep down only the best sides are being displayed online. With that said my issue with social media sometimes is realizing how frivolous it is. The parties, the events, the fashion…..sorry to be a bit cynical, but in the end it ALL means nothing. If your REAL life isn't as good as your FAKE life than what's the point?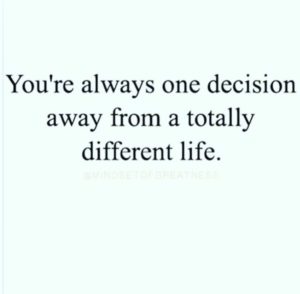 I have said it numerous times…..my friendships and family mean EVERYTHING to me. Blogging and everything else is secondary. That's what makes how I felt after this recent situation so devastating. It brought to the forefront again how nothing else is as important as interaction with someone you really connect with. I'm very guarded when it comes to my "romantic life."  My few close girlfriends I told about this guy were sooo excited for me. They said I was glowing and they NEVER saw me talk about a guy like this. Seriously I always have the "he's okay" attitude, but this time their like "OMG….You are really falling for this MAN." It scares me a little to realize after the fact that one wrong move can make you lose everything and how different things could have been.
I want my future self to know I am an adult. I'm going to miss out on a really great future if I don't let go of the past. I find myself still reverting back to the "what if's" "use to" and "could be" I'm 32 and must conduct myself as a 32 Year old woman. My intentions and thought process are going to be different this year. I'm also realizing I need someone that is willing to work with me. As I said NO one is perfect and if someone is expecting you to be….then that's the wrong person for you. The right person will want to help you overcome your shortcomings and be there to catch you when you fall.
"Nobody's perfect, but let's be Respectful, Loving, and Kind"
Sending LOVE to YOU, to ME, my Future Self and any and everyone I have offended!
Other random thoughts I want my future self to remember:
PRAY – There's no problem too big that GOD can't help you with. I've realized I have all these conversations in my head trying to figure out the solution when the simplest solution would have been to "Give it to God" and rest. Why stress yourself out when you have a weapon more powerful than any man on your side. GOD is GOOD! As they say "I'm too blessed to be stressed"
Although it feels nice to be forgiven, sometimes you just have to forgive yourself and move on. Truly know what you did wrong and use it as a reminder to do better.
People need time to process. Not everything will work on your timeline.
You cannot force anyone to feel the way you do.
The only person you are in CONTROL of is YOURSELF.
People can change in a short amount of time. You need to accept that and move on.
Never chase after anyone. If it's meant to be it will be.
Enjoy your life. YOU complete yourself.
Guard your privacy! Everyone should not have a front row seat to your drama. Half of your problems arise when you share too much with others. We are smart human beings and deep down you know the answers. You don't need to get advice for things you already know.
Don't feed other people's nosiness.
Hold onto your virtues.
Companionship is a wonderful feeling when with the right person. You know when you know.
Do NOT whole grudges. The only person it hurts is YOU.
Speak and SEE the truth in a respectful manner
Everyday is a new day to start over!

STOP

feeling ashamed of your past behavior. ARE you making a conscience effort to change? DO you want to be happy? Release yourself from the negativity you have trapped within your mind.
RESPECT YOURSELF
RESPECT OTHERS
Lets stay connected! Follow @chiataglance on Instagram, Facebook, Snapchat, and Twitter!

Copyright secured by Digiprove © 2016