The Midwest's Largest Residential Design summit is coming up! See press release below for details!
CHICAGO VIP LUXURY GALA TO HOST WHO'S WHO OF THE DESIGN INDUSTRY
Tickets on sale for this signature event during the Chicago Design Summit, the Midwest's largest residential design summit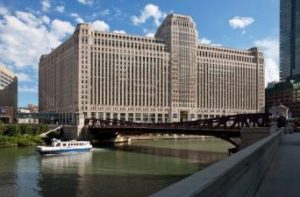 CHICAGO (August 9, 2016) – A who's who of the design industry will come together on the evening of Wednesday, September 14, 2016, 5:30 PM to 8:00 PM, at the historic Merchandise Mart for the Chicago VIP Luxury Gala, a celebratory evening honoring the Midwest's best in architecture, interior design and residential development.
Tickets are now on sale to attend this year's Gala, which will feature the induction of four residential design industry icons into the Merchandise Mart Hall of Fame. With more than 800 attendees expected to attend the event, Gala organizers are encouraging prospective attendees to purchase their tickets now before they sell out at www.chicagodesignsummit.com.
Leaders in the luxury design marketplace will gather to celebrate the induction of four residential design industry icons into the Merchandise Mart Hall of Fame. Honored for their achievements and contributions to design, this year's recipients are:
Lifetime Achievement:
Mick De Giulio, Principal, de Giulio kitchen design
Architect:
Darcy Robert Bonner Jr., Founder & Principal, Darcy Bonner and Associates
Interior Designer:
Alessandra Branca, Branca
Residential Developer:
James Loewenberg, FAIA, Co-Chief Executive Officer, Magellan Development Group
"We are privileged to honor this year's exemplary residential design professionals," said Katherine Flaherty, Vice President, Vornado | Merchandise Mart. "All have made their mark in our industry by creating spaces that inspire and motivate us to think differently, not just in the way we design, but in the way we live. Join us to celebrate their achievements at the Chicago VIP Luxury Gala on September 14, 2016. This will be a special evening and a truly can't-miss event."
Welcoming this year's Gala attendees is a host committee comprised of more than 70 of the design industry's movers-and-shakers, representing top luxury building, renovation and interior design brands, interior designer, architectural and building and development firms from greater Chicago and around the globe.
The 2016 Chicago VIP Luxury Gala is generously sponsored by exclusive media sponsor, Luxe Interiors + Design; platinum sponsor, Thermador; Gold Sponsors, Pella Crafted Luxury and Sherwin Williams; and Silver Sponsors, Poggenpohl and Wood-Mode.
The VIP Luxury Gala is the keystone event of the Chicago Design Summit. Hosted by LuxeHome, the Chicago Design Summit is the Midwest's largest residential design summit. The full-day, not-to-be-missed event features leading interior design, architecture, and luxury custom home building professionals for programming that is both educational and innovative. To register for the event's complementary programming or to learn more, visit www.chicagodesignsummit.com.
About LuxeHome
LuxeHome is the world's largest collection of premier boutiques for home building and renovation located on the first floor of the Merchandise Mart in Chicago. With more than 125,000 square feet of showroom space featured in over 35 boutiques, LuxeHome is host to the finest products for home building and renovation from the most recognized and respected manufacturers worldwide.
LuxeHome offers discerning homeowners and trade professionals one-stop shopping convenience with access to the finest kitchen, bath, tile, lighting, cabinetry, appliances, countertops and much more. LuxeHome displays the widest selection of products to suit all upscale design styles, from modern European to classic American to traditional English. In addition to the extensive lineup of premier brands, each boutique offers knowledgeable designers who are available to assist with all phases of each design project. LuxeHome's boutiques are open for shopping Monday through Saturday. For more information, visit www.luxehome.com. Follow LuxeHome on Facebook, Houzz, Instagram and Twitter.
Vornado Realty Trust, owner of the Merchandise Mart, based in New York City, is a fully integrated equity real estate investment trust. Vornado's common shares are listed on the New York Stock Exchange and are traded under the symbol VNO. www.vno.com

Copyright secured by Digiprove © 2016