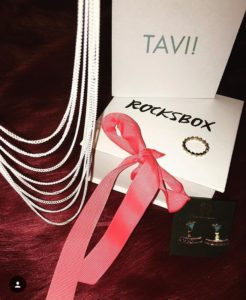 I love when the perfect opportunity arises! I was contacted back in March to see if I would be interested in being a part of the Rocksbox Jewelry influencer community for 3 months. I had never heard of Rocksbox before, but once I looked into it I was HOOKED!
https://www.rocksbox.com/
What is Rocksbox you ask???? Rocksbox is a jewelry rental company. For $19.00 a month you receive 3 pieces of designer jewelry at a time and you can swap the jewelry as many times as you want. The different designers include Kendra Scott, House of Harlow, Sophie Harper and many more…..click to see list.
So you may be saying, but what if I love the jewelry I receive and can't bear to part with it??? Well you DON't have too! You can buy the pieces you like at an affordable discount. The major thing I loved about the service is they have stylists that work with you in determining your likes and dislikes. You can also create wish lists of the items you would like to try.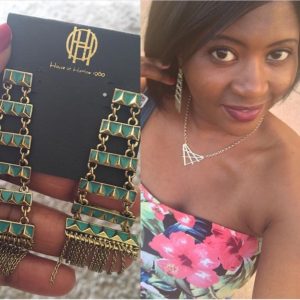 During my subscription I put a few items on my wish list, but I was honestly happier with letting my stylist send me what pieces they thought I would like based on the initial survey I took at the beginning of the subscription. My Rocksbox stylist sent me several pieces of jewelry I probably wouldn't have chosen for myself… that I LOVED!!! At the end of my subscription I ended up purchasing a pair of Harlow 1960 Earrings for a HUGE discount! (See picture at Left)
If you want to give Rocksbox a try they have 1 month free memberships. Use my code: chiataglancexoxo.
Loved all of the Jewelry I received!
Happy Accessorizing!

Copyright secured by Digiprove © 2016