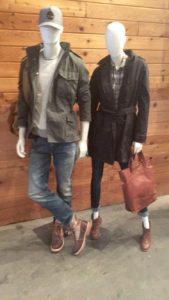 Let me start by saying Timberland knows how to throw a party! Last night I attended an exclusive party hosted by Timberland to celebrate their Spring 2016 collection. The fun started way before we got to the event. Around 50 people were selected to take part in a survey and pick what our idea "adventure" would be. Based on those results they gifted us a pair of Timberland shoes to wear on our #ModernTrail adventure at 1 of 2 venues selected for us.
The two venues were either Half Acre or Spin. It gets better… they let you choose your own mode of transportation to get to the event and provided vouchers based on what you selected. (Lyft, CTA, or Divvy). The venue chosen for me was Half Acre. Once there I got to meet a great group of people, tasty bites, beer, and we got treated to a private concert by a band called The Ivory's. It definitely was a night to remember and I loved talking to one of the advertising team members about the #ModernTrail campaign.
Nowadays defined image/roles are non existent. For example the "nerdy guy" could be one of the best dressed people you know.  Not necessarily the image were conjured to think of…..a guy in a plaid shirt, with a pocket protector, and bifocal glasses (not that anything is wrong with that 🙂 ). In today's society individualism is pushed and I see that same spirit in Timberland's #ModernTrail Campaign.
The Campaign started back in Fall of 2015. The Modern Trail is about everyday adventures, connecting with fellow explorers, and sharing what's discovered. I love that concept! Timberland in my mind was a more rugged company and geared more towards outdoor adventures.
This campaign softens the image a bit and shows EVERYONE in EVERYDAY life can wear Timberland. The #ModernTrail is to hashtag YOUR adventure. You don't necessarily need to be out on a hike to wear Timberland. Your adventure can involve cocktails after work, a stroll through the park during lunch, or an outdoor concert. I like that the brand is not dictating what they think your adventure should be, but their leaving it up to you to document/determine YOUR #ModernTrail.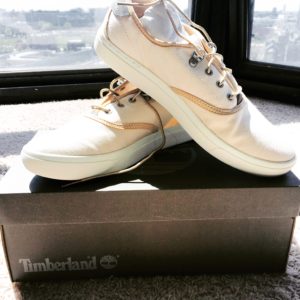 Make sure to check out Timberland's site. Timberland is more than just shoes. I loved the apparel on the mannequin displays at the event. The leather jacket and sandals were calling my name!
I cherish my new Timberland's (pictured above) and they'll definitely be a part of my #ModernTrail this spring. As always thanks for exploring Chi-At-A-Glance with me!
Special note: you should check out Half Acre. I'm not a beer drinker, but the food was yummy and the guys that work there are hilarious! Here's a quick look at some of the yummy bites we enjoyed.

Copyright secured by Digiprove © 2016