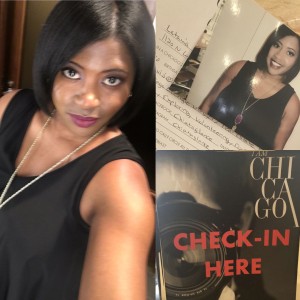 Yesterday I stepped out in faith and gratitude and decided to make my city proud. What did I do? I auditioned to be one of the six people chosen for the 900 shops (@900shops) #IAMCHICAGO campaign.
So what's this campaign all about? Basically, the 900 Shops of Michigan are selecting six Chicago locals to be the face of it's iconic building in a new ad campaign. That is a brilliant marketing strategy and a win for ALL. Who better to share the story of the city of Chicago than the Chicago natives that live the Chicago lifestyle.
I new immediately I had to audition to be part of this. As most of you know I started my blog to highlight the beautiful city of Chicago and to showcase the positivity that encompasses our city through my Spotlight features: A Chicagoan YOU should know. Well now I want to be the Chicagoan YOU should know through this campaign. I would LOVE to highlight the city on a bigger platform and get the chance to tell OUR (Chicago's) story.
I live in the GoldCoast, but a piece of me is in every neighborhood. From the fashion, dining scene, events, and people each neighborhood in Chicago holds a unique history and I love to discover it. We are a unique city and nobody understands the phrase better "Summertimechi" than a Chicago native. Our sometimes brutal winters are minimized in our mind cause we know each year the best summer is yet to come. 🙂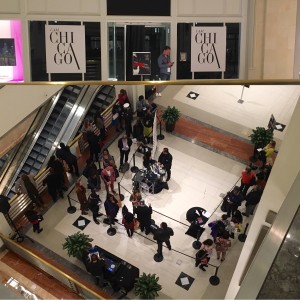 It was a challenge to express my true LOVE of the city in a 3 minute interview, but hopefully the judges felt my sincere passion for Chicago. The casting call yesterday (April 5th) was very diverse from age, nationalities, sex, and race. They have a pretty good pool of candidates to choose from with each sharing their own unique Chicago story. I would have love to be a fly on the wall in the casting room.
After meeting with the judges panel we were interviewed by either @showbizshelly (so sad I missed getting interviewed by her) or @Jessicazweig (such a sweetheart). Fingers crossed I had what it takes to promote OUR city to the next level of this 3 year campaign chance of a lifetime adventure.
As always….Thanks for coming along for the ride and exploring Chi-At-A-Glance with me!

Copyright secured by Digiprove © 2016