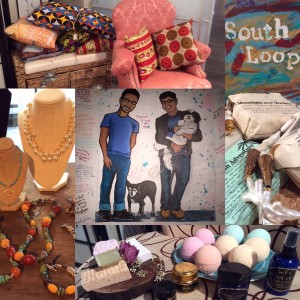 Description: L&A Healing Studio provides holistic wellness to the community by the means of art through: massage therapy, physical therapy, art classes, jewelry classes, painting classes, Pilates, group fitness, yoga, dance, and retail therapy.
Stress and anger are major problems that affect everyone. I've heard of the term "Art Therapy" before, but didn't really understand the full concept until my visit to L&A Healing Studio in the South Loop of Chicago. The definition of therapy is: "Treatment intended to relieve or heal a disorder" The treatment that L&A healing provides is a holistic approach through Art.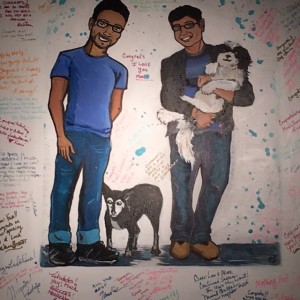 Once you walk into the studio your mind is readily at ease because of the warm welcome you receive from the owners Leo Gonzalez and Alex Agudo. The studio opened a short time ago, but they both have been practicing the art of healing for over 10 years a piece now.
Leo is a license massage therapist. I had the pleasure of receiving a massage by him and I can attest to the healing powers. 🙂 I work a 9 to 5 where I'm mainly sit behind a desk and my one hour massage from Leo left me feeling relaxed even days after. I had knots and tightness in my back and he gave me a well pressured Swedish/deep tissue combination massage. Leo performs several types of massages to address your particular ailments.
We all have our ways in which we relax and you have several ways to choose from at L&A Healing Studio. Alex specializes in making the jewelry, natural bath products, and teaching some of the fitness classes. The fitness classes help you release stress through yoga, pilates, and dance classes held in the fitness studio. Classes are on the small size in order for the teachers to be able to focus on your form and to make sure you are getting the most out of your work out. I love how Alex explained it to me when I asked about the concept of Art Therapy. Instead of blowing up in anger you can use that energy to create something. Creating your own jewelry has such a calming effect. You can either be taught how to make your own jewelry in the classes or you can browse the store and purchase the designer pieces made by Alex and other artists.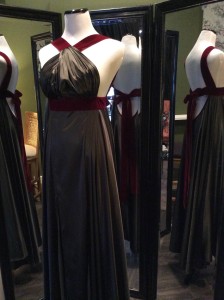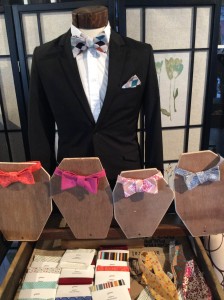 Retail therapy is right up my alley! I loved browsing the studio and looking at one of a kind pieces designed by local artist in Chicago. Their goal is to have designers represented from every area of city. When you find a piece you like you don't look for sizes because it's "one of a kind". They take your measurements and create the piece you selected in order for it to fit you like a glove. The dresses are beautiful and the detailing will blow your mind. Men aren't left out either. Although the studio primarily holds women merchandise there are bow ties, jewelry, and shirts for men. They are looking to bring in even more men merchandise and are always on the lookout for designers. Most of the pieces are bright and colorful and I love what Alex said "Worn with confidence you can wear any piece"

Why are Leo and Alex of L&A Healing Studio Chicagoan's YOU should know?
"Were from Chicago and all the artist featured in our store represent the city as well. We represent our neighbors with pride, from Uptown to Chatham."
After having the pleasure of meeting Leo and Alex I can say with confidence they possess the Chicago Spirit. They chose the South Loop in particular for their studio because of the diversity the area offers. They created within their studio a place where people can come in and feel like they are at "home". Whether you come to the studio for services or just to play with their two little adorable pups 🙂 you always feel welcomed. L&A Healing studio provides a space for artists to display their one-of-a-kind art.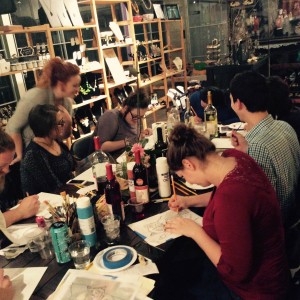 Such art includes pottery, apothecary, jewelry, clothing, furniture, purses, soaps, etc. In addition to allowing artists to display their works they also hosts events in the studio space such as trunk shows, launch parties, and social events. Throughout the week they offer instructional painting classes, book club meetings, jewelry making classes, and instruction dance classes.
Make sure to stop by and browse the studio and see what form of healing suits your needs. I will definitely have to say my healing came in the form of massage therapy (by Leo) and bath therapy (from Alex). I bought a few of the bath bombs and soaps Alex created and I was enjoying every minute of my bath time! Just sitting in a scented bath with candles lit (yes they sell candles too) puts my mind at ease and lets me forget about the daily stressors.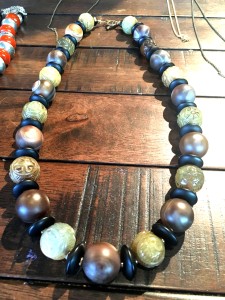 GIVEAWAY ALERT!!!
Alex and Leo want to share the LOVE and give you a chance to experience some of what their studio has to offer. This month they are teaming up with ChiAtaGlance and raffling away the following:
– 1 Free Yoga Fusion Class
– Necklace made by Alex (this necklace has a lot of meaning and Alex has been collecting the beads for years and from different countries to make it). I love that he is giving away a necklace close to his heart.
– Cup of Coffee upon arrival to fitness class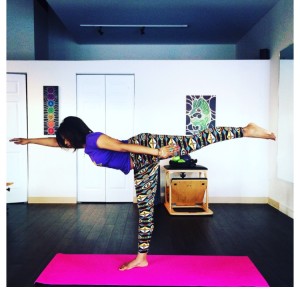 All of this can be yours if your name is chosen. All prizes must be claimed/used at L&A Healing studio by July 1st, 2016. To enter visit ChiAtaGlance Instagram page @chiataglance or facebook page at www.facebook.com/chiataglance. Winner will be randomly chosen by an automated raffle system on Wednesday, March 9th. Good luck!
Make sure to check out L&A Healing Studio
1620 S. Michigan Avenue
Chicago, IL 60616

Copyright secured by Digiprove © 2016