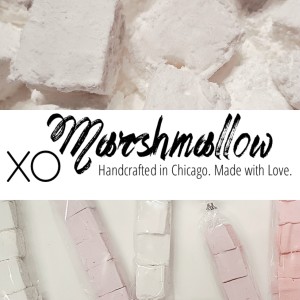 Description: XO Marshmallow provides handcrafted gourmet marshmallows in a variety of flavors—from classic vanilla to boozy champagne. You can buy the marshmallows by themselves or in beautiful mug sets, champagne flutes, or a variety of other eye appealing packaging.
XO Marshmallow is inspired by the elegance and charm of the city of Chicago. They use premium ingredients to develop innovative flavors and are committed to supporting local businesses. Each small batch of gourmet marshmallows is hand crafted with care to ensure consistent quality for marshmallow lovers of all ages!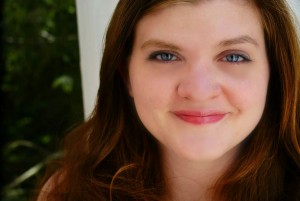 Kathryn Chelsea Connor is the master mind and creator of XO Marshmallow. She's originally from Chicago and officially launched XO Marshmallow in July of 2015. She started making marshmallows though back in December of 2014.
As a grad student she was on a shoestring budget and it was the holidays. Not wanting to disappoint her friends, family, and co-workers she came up with the idea to make a homemade cocoa mix and to put it in glass jars. (If you remember at the time the glass jars with seasonings, vegetables, etc…were popular). As an extra bonus she also decided to look up marshmallow recipes as a finishing touch on her homemade gift.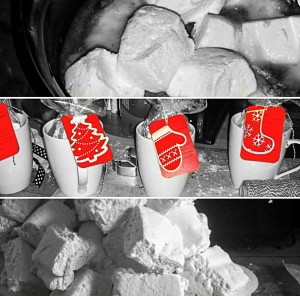 Needless to say her gift was a hit! People kept commenting on the marshmallows more than the cocoa. She realized she was on to something and kept experimenting with flavors/textures and upping her marshmallow game. In May of 2015 she graduated from law school and partnered up with Wired Coffee House in Lakeview to sell her marshmallows. In collaboration with Wired Coffee House she created a "Toasted Marshmallow Latte" drink. It's one of their top sellers!!
In November of 2015 she connected with Lindzi Shanks (Owner of the Trendy Sparrow). Lindzi offered Kathryn the chance to sell her marshmallows within the Block 37 Pop up shop Trendy Sparrow. It was there Kathryn received a lot of valuable feedback on her packaging and flavors. Now that the pop up shop is closed she's exclusively selling her marshmallows at Wired Coffee House in Lakeview, but is open to more partnerships and collaborations. Also a little birdie told me Kathryn has an XO etsy site in the works and hopes to open in late February.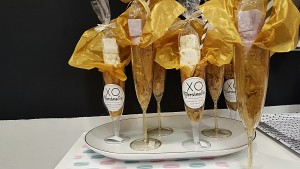 Why is Kathryn Chelsea Connor of XO Marshmallow a Chicagoan YOU should know?
"XO Marshmallow started out as a gift. In the winter of 2014, while in my third year of law school, I was searching for a way to give my loved ones Christmas gifts while on a shoestring budget. I found a recipe online for hot chocolate mix—packaged in a mug and topped with marshmallows. The homemade marshmallows ended up being a bigger hit than the cocoa!"
Kathryn possesses the Chicagoan entrepreneur spirit. After graduating law school she went with her passion. I can attest to how good the marshmallows are. (My favorite are the bourbon and cherry). 🙂 The marshmallows taste good by themselves, but I also love to put mine in hot chocolate or make tasty s'mores.
As of now marshmallow flavors are::
– Bourbon
– Champagne
– Chambord
– Brandy Cherry
– Vanilla Bean
– Coffee
– Raspberry
Be on the lookout for seasonal flavors! Over the holidays there were peppermint, pumpkin spice, and egg nog flavors. Recently Kathryn hosted a contest to have the public help her pick her newest flavors which happen to be Kahlua and strawberry. I can't wait to try those!
Kathryn is currently experimenting with spring/summer flavors, but before that she is working on doing something special for Valentine's Day! Make sure to check out her site for future updates www.xomarshmallow.com and stop by Wired Coffee House in Lakeview to taste some of the yummy marshmallows. Follow Kathryn on Instagram: @XO.Marshmallow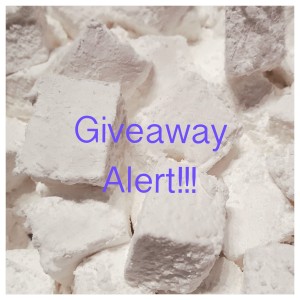 GIVEAWAY ALERT: ChiAtAGlance wants to give one lucky person a chance to taste the highly sought after XO Gourmet Marshmallows. Go to www.facebook.com/chiataglance or Instagram @chiataglance for details.
Winner will be announced Wednesday, February 3rd. Goodluck!

Copyright secured by Digiprove © 2016