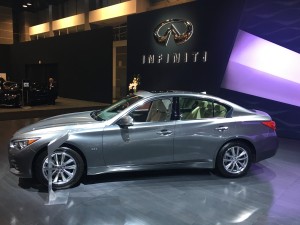 Event: Chicago Auto Show
Where: McCormick Place – 2301 South Lakeshore Drive, Chicago, IL 60616
When: February 13 – 21st
Great for: Everyone
Tickets: Adult $12 Children $7
Website
Description: The Chicago Auto Show is the Nation's largest and longest running car show. From cool concept cars to sports cars…there's sure to be something to wow everyone! This year is the 108th edition of the Chicago Auto Show.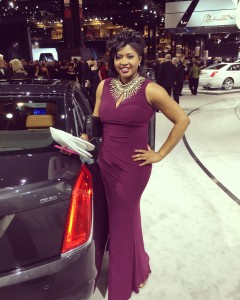 I haven't been to the auto show in a minute and I was lucky enough this year to be invited to the First Look For Charity Chicago Auto Show Preview. The First Look For Charity Black Tie Gala is held a day before the auto show. Media, Car Buffs, and Sociallites get dressed up and take a stroll around the venue to preview the cars first. Also, local chefs cook up some delicious bites as we browse the show room. This year ticket proceeds were benefiting 18 different local charity organizations. I love the idea of giving back and having a blast at the same time.
Upon arrival I knew we were in for a good night. It wasn't overly crowded and we were able to take pics by some of the hottest cars. I'll give you a heads up that the auto show is huge and of course there's no way I'm going to be able to fit everything into this article. Also I think I fall within the socialite category, so in this article don't expect deep car insights. 🙂 My opinions are based on what I find "pretty" nothing much more than that. Here are some of my favorite pics of the night: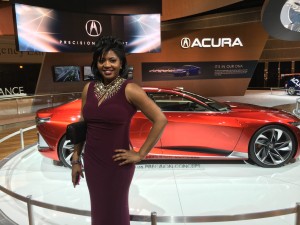 2016 Acura Precision – First off the display was amazing. All Lights were on this beautiful car and I couldn't help wanting to be a car model to show this baby off. 🙂 The Acura Precision is on display for the first time at the auto show this year. The beauty, the boldness, the design….I could see myself in this! I'm sure it's pretty fast too. 🙂
Another beauty that caught my attention was the Lexus GSF. Now I'll admit what first caught my attention was the color. I'm a sucker for Blue. Who wouldn't want this high performing vehicle?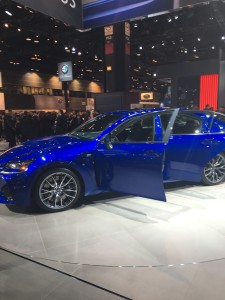 Other beauties to me were the Infiniti (so classy), Audi (riding in my Audi with the TOP DOwn), and the environmentally friendly SMART Car (although for tall people room may cause a bit of a problem).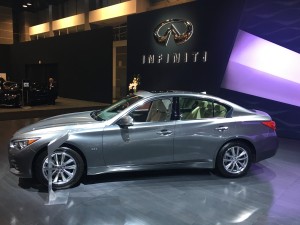 There's also plenty of activities to do at the Auto Show. Check out the Test Drive Station. You can go 0 to a 100 real quick…
I had such a good time and the food was yummy. I won't be showing those pics only because it's not the normal food that will be served at the Auto Show. Auto show normal food selections are more fast food style. Also just a warning food can be quite pricey. So plan ahead!
Until next time! Hashtag your favorite car pics #chiataglance

Copyright secured by Digiprove © 2016