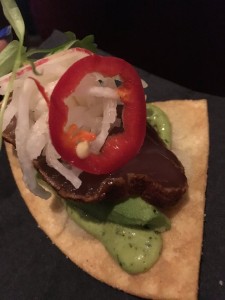 This past Saturday I had the pleasure of going to Earl's Kitchen + Bar grand opening in Lincoln Park, Chicago. Earl's was founded in 1982 and has 62 locations. The family owned business is one of North America's most successful independent restaurant groups. I can see why. First off great location! I hadn't been over to New City Development area yet. For those that don't know, New City Development is located at Halsted and Clybourn and is a massive retail/residential space covering 8.5 acres. The development is truly beautiful and a great place to have an upscale bar like Earl's Kitchen.
Once inside you definitely get the "Soul" experience Earl's makes a priority in their business motto. Their tradition is centered on their innovative culinary dishes and bringing people together for conversation. That was apparent on grand opening night! It was a party and the house was packed!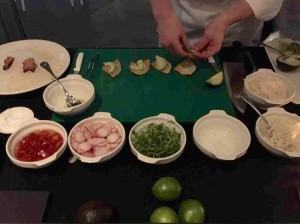 The interior was beautiful and the layout spacious. Multiple bars, tables, and lounge areas which served fantastic drinks and scrumptious food made the experience fantastic. Check out the Chicago menu: https://earls.ca/locations/lincoln-park/menu/kitchen
We feasted on Tuna Tostada (pictured above) and sushi. Yum! No worries though you still have normal bar food like burgers, but with the air of a fine dining restaurant versus your average bar food quality. There cocktails were also AmaZing and from the looks of the online menu very reasonably priced. They are also advertising a Monday – Friday happy hour menu from 3:00pm to 6:00pm.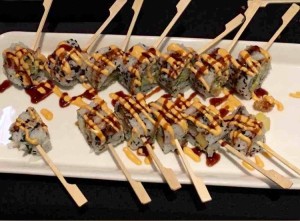 Earl's Kitchen + bar is open to the public at 11:00am Tuesday, October 27th. I will definitely be back soon! The picture of the Sticky Toffee Chocolate Pudding will have me coming back for sure 🙂 
Cheers! Welcome to Chicago Earl's 🙂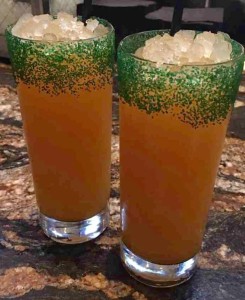 Location: 1500 N. Halsted Street, Lincoln Park Chicago – NEW CITY Development

Copyright secured by Digiprove © 2015