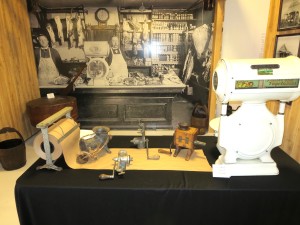 Foodseum
Location: Block 37 – 2nd Floor – 109 N. Dearborn Street, Chicago, IL 60602
Time: Wed – Fri: 11am – 7pm Sat – Sun: 11am – 6pm Mon – Tues: CLOSED:
Sept 19th – Dec 20th 2015
Description: Chicago's first Food Museum. This exhibit will teach you about the hotdog and other incased meats of the world. You will learn through interactive exhibits where you can smell, touch and taste.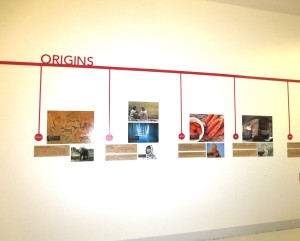 I love food and I love a good hot dog! Through word of mouth I happen to find out about Foodseum and had to know what all the buzz was about. Come to find out it's an interactive museum featuring my favorite thing in life: FOOD. Yummy! I was onboard. The museum grand opening was this pass Saturday at Block 37 on the 2nd Floor. I arrived at the grand opening expecting it to encompass a big portion of the second floor, but it was quite small. The big treat of the day was Doug Sohn, owner of Hot Doug's (famous Chicago hot dog spot that closed recently) stop by to pay the museum a visit.
For such a small space they definitely packed in a lot of information. The origins of the hotdog were explained, a station featuring the butchers block, and of course a wall featuring facts about the delicious encased meats. There was a wall to take pictures with people dressed up as hot dogs and at the very end you could get a sample of the delicious meat.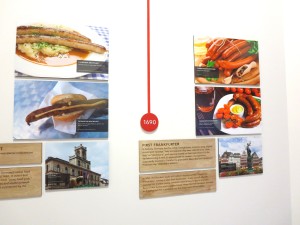 All this was FREE. The museum is being funded by Kick Starter and the workers at the museum are volunteers. If you are interested in volunteering please click the link below:
http://www.foodseum.org/joinus/#job-openings
I talked to the executive director, Kyle Joseph and he's hoping to make the museum a permanent fixture. If all goes well with funding we can hope to see other exhibits featuring chocolate and cheese.
Rewind with my thoughts: The museum is for all ages, but I think it's geared more towards kids. It's a great educational learning experience. Not a lot of time is needed to stroll through the exhibit. For those working in the loop this is a great place to stop by during lunch.
Hotdogs….Education….sounds good to me!
Tavi J.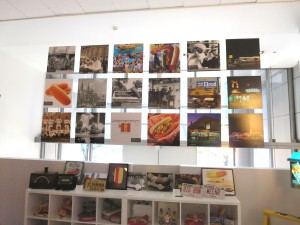 Copyright secured by Digiprove © 2015