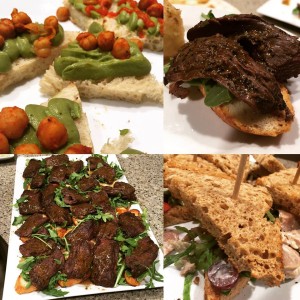 Yelp
Chicago
Time: Varies
Event: Varies
Great for: Everything
http://www.yelp.com/chicago
Description: Crowd Sourced reviews about local businesses. Rating system from 1 star (worst) to 5 star (Best)
As a consumer sometimes we feel at a disadvantage when it comes to bad customer service against a huge corporation. Or vice versus sometimes we feel the need to shout to the heavens about an excellent customer service interaction. Well Yelp lets you have a voice to the masses, especially when you reach that coveted Yelp "ELITE" status. I'll get more into Yelp Elite later.
Why should you use Yelp? Well let me give my own personal story and relationship with Yelp. I started using Yelp about 3 years ago. I'm that annoying friend that always needs to go to the new/ or hidden places and tell you about every single one of them (pictures included). I also have a love of writing. One of my best friends suggested I start yelping and I've never looked back. My reviews help me to tell the establishment what I really think and believe me decision makers are reading them. I've gotten so many personal messages from owners/managers whether I write a good or bad review. Some of them even include perks like gift cards, free services, free meals, etc….all for my honest opinion. In reality social media is the best form of advertising, so someone yelping about a business is helping them with free advertisement.
Now you're probably wondering that's great in all, but what do I get in return? First of all for those not aware Yelp throws a ton of free events. The events usually include free food and drinks. All you have to do is sign up and volia your having the time of your life at a free event with your friends. If you decide you really like to write and take it to the next level you can become Yelp Elite. Yelp Elite reviews automatically get pushed to the top of the business reviews. On top of that we have Yelp Elite parties once or twice a month where establishments invite us to test out there services free. Most Elite events have free food/drinks. Usually your allowed to bring a plus one to these events so think of the money you can save as a couple or just with a close friend. I would go as far as saying Yelp is a lifestyle. I rely on yelp reviews to take me in the right direction when it comes to massages, restaurant, gyms, clubs, etc….you name it..it's probably been reviewed.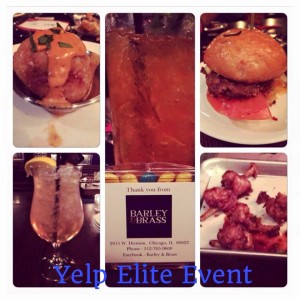 I am constantly getting contacted by tourists and natives alike asking me for advice on what to do in Chicago. That is in part why I have started this blog to try to highlight useful information regarding the Chicago/Chicagoland area. Want to see where I go? Follow me on Yelp at tavij.yelp.com
Lets explore Chicago together!
Tavi J
Facebook: www.facebook.com/Chiataglance
Instagram: @chiataglance

Copyright secured by Digiprove © 2015