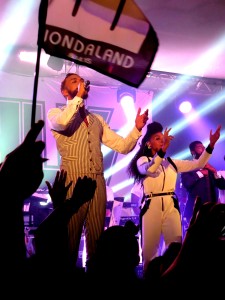 Who new Monday was the new Friday? It sure felt like it when Janelle Monae and The Eephus Tour came to Chicago. The concert was scheduled for Monday, August 17th and believe it or not it was FREE! All you had to do was RSVP and show up early. There were many pre-concert festivities. Janelle was over at the Bean during the day for the Black Lives Matter movement march. The other concert performers such as Jidenna were at Pioneer Court on Michigan Avenue earlier during the day taking pictures with fans and promoting the Toyota experience.
The performers of the Janelle Monae and Wondaland present The Eephus Tour were: Roman Gianarthur, St. Beauty, Jidenna, and Deep Cotton. I arrived at the concert early with my fancy VIP band and got to join the pre sound check party. Most exciting part was getting to meet Jidenna and taking a picture with his tall self. 🙂 He even did multiple pics cause I'm never satisfied. LOL.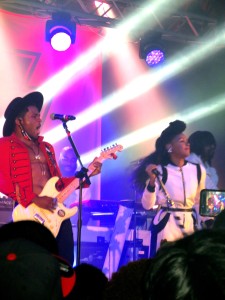 The Chicago concert was set at Concord Hall on Milwaukee Avenue. It was a nice venue based on the capacity for the show. I was very close to the stage and enjoyed each performance. Let's just say all of them are in shape on this tour. No one outshined the other and they each had about the same amount of stage time. I liked how they performed together as well. "Classic Man" is my song right now, so when that one came on the crowd went wild! My favorite performance of the night though would have to go to the whole crew when they performed: "Hell You Talmbout." The emotion and the power in that song really resonated throughout the audience.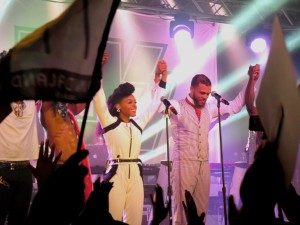 If you're a longtime fan or a new listener one thing is for sure…..make sure you get a copy of Janelle Monae new album Electric Lady. It may be too late to attend the show in Chicago, but she's not done yet. The lineup for the remaining cities is below. Use the link to RSVP:
August 21st – Los Angeles, CA
August 23rd – San Francisco, CA
August 24th – Portland, OR
August 31st – Atlanta, GA
More PICS from the Show 🙂